The Best Ever Brownie Recipe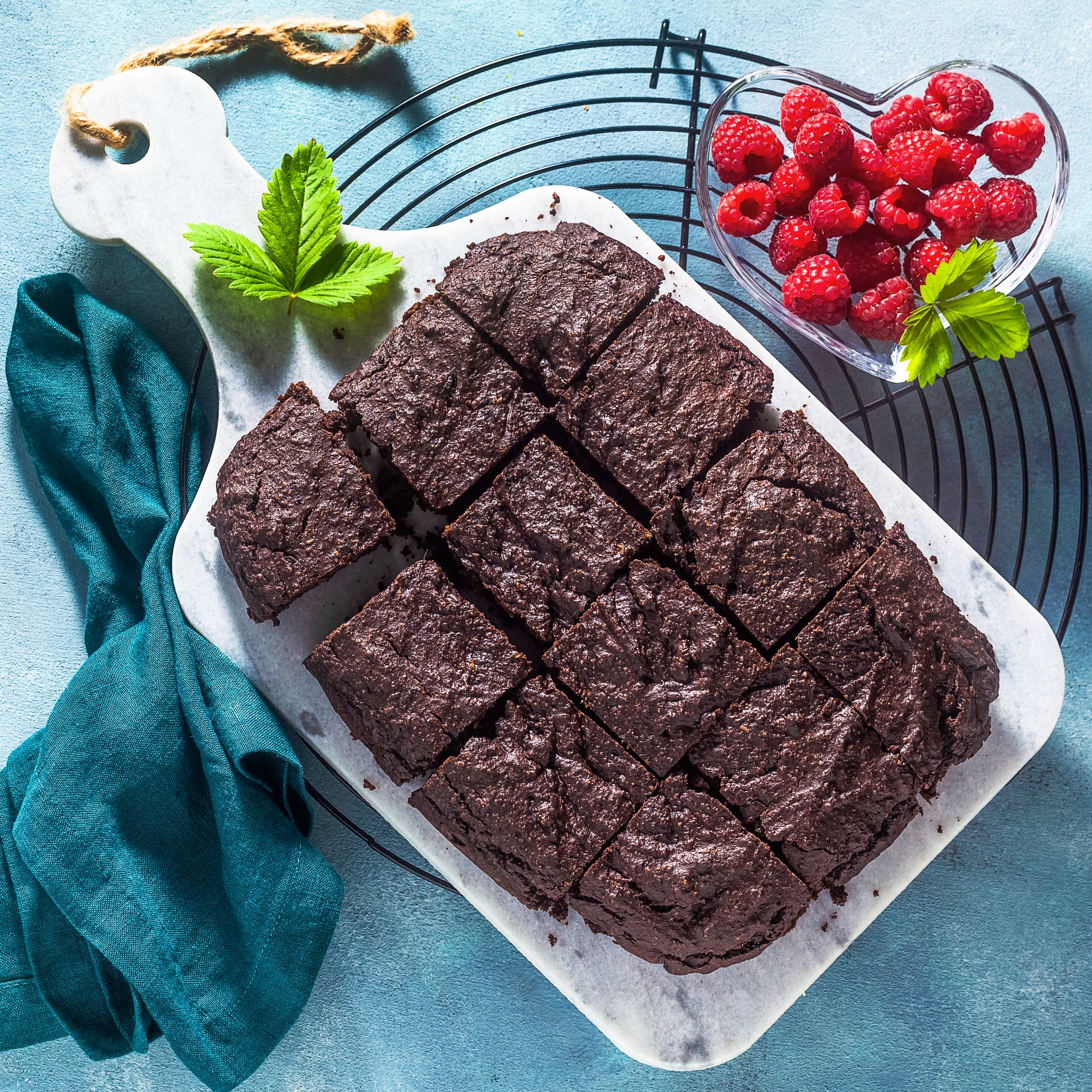 Brownies are a universally loved dessert, and they are extremely versatile. You can even use them in place of birthday cake if you choose to! No matter what sort of celebration – or just everyday event you are preparing for – brownies are a perfect option for making the most out of your baking skills. So, what's the best-ever brownie recipe?
We're going to run through a top recipe, plus some variations that you can try to make your brownies super versatile. You can adapt brownies in almost any way that suits you, so don't worry if you have dietary restrictions or if you want a low carb option – you can do it all. It is even possible to make gluten free brownies!

The Best Ever Brownie Recipe
You will need the following ingredients:
➔

3 tbsp of cocoa powder
➔

¼ cup (1.78 ounces) of milk chocolate
➔

 ¼ cup (1.78 ounces) of white chocolate
➔ 

¾ cup (6.5 ounces) of dark chocolate
➔

 3 eggs
➔

 ¾ cup of butter (unsalted)
➔

 ¾ cup of plain flour
➔

 1 cup of golden caster sugar
Method
Step 1) Cut your butter into small chunks and put it into a mixing bowl.
Step 2) Break your dark chocolate up into small pieces. You can smash it with a rolling pin or use a pestle and mortar for this. You want the pieces to be quite small, because they need to melt in with the butter. Add the pieces to the bowl.
Step 3) Add water to a saucepan and then find a heatproof bowl that will sit on top of the saucepan. The bottom of the bowl should not be touching the water. Put the pan on the stove and warm the water.
Step 4) Place the butter and chocolate chunks into the heatproof bowl and set them over a low heat, stirring occasionally. Allow them to melt gently and slowly. Make sure you do not get any water in the bowl, or this will ruin the brownies. It is best not to allow the water to boil in case it splashes into the mix.
Step 5) Take the bowl off the pan and set it aside to cool down. In the meantime, preheat your oven to 355 degrees Fahrenheit.
Step 6) Take an 8-inch square tin and line it with some non-stick baking parchment.
Step 7) Sieve together the cocoa powder and the plain flour into a medium mixing bowl.
Step 8) Break up your milk chocolate and white chocolate and mix them together.
Step 9) Pour your caster sugar into a large bowl and then break the eggs into it. If you have an electric mixer, use its high-speed setting to whisk the two. If you don't have one, whisk as thoroughly as you can so that your eggs and sugar become thick and very creamy, about the consistency of a milkshake.
This may take quite some time and it's hard on the arms, so you may wish to get someone to help you. A mechanical mixer can also make things easier. You want the mix to be about double the starting volume when you stop mixing, and you may be mixing for 10 to 15 minutes.
Step 10) Check that the chocolate and butter mix has cooled and then pour it over the eggs and sugar. Use a rubber spatula to fold the mixtures together, pulling them over the top of each other. You want to minimize the air loss, so go gently and slowly, and keep folding more air in, or you'll have wasted all your whisking time!
This sort of movement is best done in a figure of eight. Take your time and slowly combine the two liquids. Once the two mixes are combined and the color is even, you can move on.
Step 11) Sieve your cocoa and flour mixture together into the egg mix (it's a good idea to sieve it twice so you get rid of all lumps).
Step 12) Continue your figure of eight pattern. It takes quite a while to mix the two together, but just keep going slowly and gently, until you have a chocolate-y, rich looking substance. Try not to over-mix at this stage, because you will constantly be losing air from the mixture, and you want to maximize the fluffiness of the brownies.
Step 13) Take your chunks of milk and white chocolate and stir them throughout. Again, try not to lose too much air.
Step 14) Pour the batter into the tin, and spread it around so that it is even and level.
Step 15) Bake in the center of the oven for 25 minutes. Check on the brownies at this point and give the tin a little shake. If the middle part wobbles, the brownies need to go back in for another 5 minutes. Keep checking until the center is firm, but don't over-cook the brownies; they are nicest when the middle is just slightly gooey.
Step 16) Take the brownies out of the oven and allow them to cool completely. Lift them out of the tin using the baking parchment and cut them into squares.
Step 17) Transfer the brownies to an airtight container and keep them sealed for up to two weeks. If you want to keep them for longer than this, you will need to freeze them. When you are ready to defrost them, simply take them out and leave them on the counter.

Tip: To enjoy a really delicious, gooey brownie, set your microwave to low power and microwave for five to ten seconds. This should be enough to make your brownie steamy. Top with a small scoop of ice cream for the perfect dessert.


When your siblings ask what happened to all the brownies:
Brownie Recipe With No Cocoa Powder
Sometimes, you just don't want to mess around with cocoa powder, or you won't have any in stock. It can be annoying to handle, as it is keen to clump up, so how can you make brownies without cocoa powder?
Fortunately, it's fairly easy. You just need to increase the amount of chocolate and flour slightly; this will add to the chocolate flavor and ensure that the mixture doesn't end up too wet (since cocoa powder is a dry ingredient).
If you don't want to adapt the above recipe, have a quick look online for a specifically cocoa powder-free recipe, as there are many available.
Brownie Recipe With Chocolate
Lots of brownie recipes involve using chocolate – unsurprisingly. You can make it just with dark chocolate melted with butter or add a variety of chocolate chunks as described above. You can also use chocolate chips if that makes it easier.
It's fine to use any kind of chocolate, but you want a high-quality chocolate for the main melting chocolate. Don't use a cheap option; you will taste it in the brownies.
You should also avoid using milk chocolate instead of dark chocolate, because the increased amount of sugar means that the chocolate will not melt properly and will spoil the brownies. Buy a high-quality dark chocolate for your brownies, and only use milk or white chocolate as chips to mix into the batter.
Healthier Versions Of Brownies
Brownies are never going to be healthy options, but if you want to make a slightly less decadent and unhealthy treat, we're going to discuss a few things you can try.
Firstly, a brownie recipe low carb option! One of the great solutions is to use some almond flour instead of all-purpose flour, and the great news is this also makes the brownie recipe gluten free.
Using cocoa powder instead of chocolate makes the brownies less fudgy overall, but it does help to ensure they are low in carbohydrates, and a little better for you. You can also use a sugar alternative, such as allulose or xylitol. You will need to reduce the quantities because these tend to be sweeter than sugar is.
If you are trying to cut back on butter, you may also be able to use a brownie with oil recipe. These are a good way to reduce the fat; simply include vegetable oil instead
Brownie Recipe With Cocoa Powder

If you are looking for a brownie recipe with cocoa powder, you also have lots of options. You can use cocoa powder and chocolate, or just find a brownie recipe with cocoa powder and no chocolate.
You will probably find that the recipe is not quite as chocolate-y and rich, but you should still be able to enjoy brownies without any actual chocolate in them. Cocoa powder is all you need!
Easy Ways To Make Brownies
Sometimes, you want a very quick brownie fix and you don't want to spend hours mixing and stirring. Nobody can deny that the brownie recipe above is a little bit complicated, so how about trying a brownie recipe in a mug?
Brownies in a mug don't have the structure that a traditional brownie has, because they don't have any egg in them (as they are cooked in the microwave and thus can't include egg).
You simply mix sugar, butter, flour, cocoa powder, milk, and vanilla extract, and then heat in the microwave for short bursts. Start with a minute and then do ten second increments after that to get the perfect brownies.
The best part about these is that they come out piping hot and ready to eat. Rest for a minute or two, and then top with ice cream or cream and enjoy.

Spicing It Up With Different Ingredients
Don't make your brownies boring! There are so many cool twists you can add to a brownie recipe, so let's look at some of the toppings you can try.
If you love cheesecake, you will love a brownie recipe cream cheese option. You will need to stir cream cheese and sugar together to form a cheesecake topping, and then swirl this into your brownie batter.
The result is a delicious blend of brownie and cheesecake, and it looks beautiful too. This is perfect for taking to a party or for a birthday!
If you aren't a fan of cheesecake, what about a brownie recipe peanut butter? For this one, you will be mixing peanut butter with chocolate and sugar, and melting them in a pan.
You can then beat in some eggs, stir in flour, and pour it into the tin. Drizzle some extra melted peanut butter and chocolate over the top once it has baked for about 20 minutes.
If you'd like to try a brownie recipe with avocado, you are also in luck! Avocados are all the rage, and if you love this weird green treat, you can definitely mix it in with your brownie.
Avocados are very healthy, and provide you with some nutritious fats, as well as a delicious texture. You can also massively decrease the amount of butter that you use when making avocado brownies, because the avocado will replace most of the butter. However, you do still need a bit to ensure it tastes right.
The easiest way to include avocados in your brownies is to blend the whole mixture in a food processor. This ensures that the avocado is perfectly smooth and does not create lumps in the brownie batter.
You can then add chocolate chips to the blend once you have finished blending it, and then bake the brownies. Top with a few extra chocolate chips and allow them to melt against the hot brownie, and then remove from the pan once cool. Slice and serve, and enjoy the knowledge that there is some goodness in this ultra-decadent brownie.
You can make brownies in many different ways, so try varying your standard go-to recipe for some fun twists and delicious alternatives. Stir in white chocolate, stick to just cocoa powder, cut out the butter, and make them gluten free to suit different occasions. Add avocado or peanut butter for friends or family to enjoy. 
Make brownies just for you in a mug in the microwave, and enjoy a special treat all to yourself. No matter how you want to cook brownies, there are many options available.